Vaccinations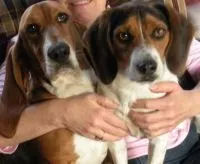 Rabies It is the law that both cats and dogs be vaccinated against rabies. The first vaccine should be given when your pet is at least 12 weeks of age. For dogs, a booster is given one year later and then repeated every three years. A new, safer annual vaccine is used in cats. Ferrets may also be vaccinated against rabies.
Distemper This vaccine protects your dog or cat from a variety of airborne respiratory and intestinal viruses. It is recommended for indoor and outdoor pets. The initial vaccine series typically starts at 6-8 weeks of age and is repeated every 3 to 4 weeks until your pet is 16 weeks old. Periodic boosters are recommended (details vary with breed, species, and age).
Lyme Disease This disease is spread primarily by deer ticks and can affect dogs as well as humans. Signs of this disease in dogs vary from few to many and depend on the stage of infection. We provide several options of tick control to help protect your pet (and family) from this disease. We also recommend that your dog be vaccinated against Lyme disease. (Because of the rise in incidence of this disease, we provide Lyme disease screening, at no additional charge, as part of the annual Heartworm testing).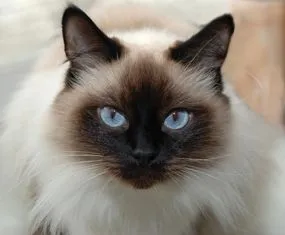 Leptospirosis This infection, found in moist areas, causes liver and kidney damage and is contagious to dogs and humans through infected urine. Vaccination against this disease is recommended for any dog that has exposure to environments frequented by wildlife.
Feline Leukemia and AIDS These viruses are both very common, contagious, incurable, and deadly. Cats with early infections may show no symptoms. Vaccination, in addition to keeping your cat indoors, will help to protect them from these diseases. We also recommend that all new cats or kittens be screened for these viruses.
---
Wellness Services
Parasite Control There are many types of parasites that we see here in Maine that pose health risks to pets as well as their human family members. Some are actually more dangerous to pet owners than to their pets. Heartworm disease is caused by a blood parasite spread by mosquitoes. It affects both dogs and cats. This can be fatal if undiagnosed. Roundworms and hookworms can be problematic in pets, or pets can act as silent carriers, exposing their owners to serious health risks including blindness. Because heartworm disease differs in dogs and cats, it is very important to test dogs for this disease. We do this at the annual exam as part of a screening for Lyme and other tick borne diseases. Because of the serious pet and human health risks, we recommend broad spectrum parasite control for all dogs and cats, year-round. Discuss the options with our staff to choose what is best for you and your pet.
Geriatric Wellness Care We offer dietary choices, supplements, and blood and urine screenings designed for your geriatric dog or cat. Physiologically, most pets are considered geriatric after they reach eight years of age. Talk with the veterinarian about what is best for your pet. See an age chart for geriatric dogs and cats from IDEXX Laboratories.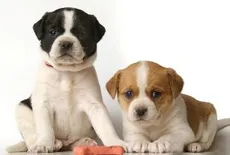 Pediatric Wellness Care The best time to start disease prevention is when your pet is a puppy or kitten. Nutrition, behavior training, vaccinations, and parasite prevention and control are all vital to the health of your new pet. Our goal is to give all of our clients the education and materials necessary to provide the best lifetime care for their pet.
Dental Care We promote healthy dental care for all animals. We provide prophylactic dental services and recommend regular professional dental cleanings in addition to daily at-home care. In addition, we carry pet foodsrinses, and treats designed to help prevent and remove tartar build-up. Please discuss with the veterinarian what the best choices are for your pet.
Nutrition We carry a full line of Hills brand pet foods to satisfy a variety of nutritional needs.