Welcome to Windsor Veterinary Clinic
Your Veterinarian in Windsor, ME
2023 - 2024 HOLIDAY HOURS - please plan for any medication needs accordingly.
Closed Thursday and Friday, 11/23 & 11/24 for Thanksgiving.
Closed Monday and Tuesday, 12/25 & 12/26 for Christmas.
Closed Monday, 1/1/24 for New Year's Day.
We wish all of our wonderful friends and clients a happy, healthy, and safe holiday season!

Friendly, High Quality Veterinary Service in a Country Setting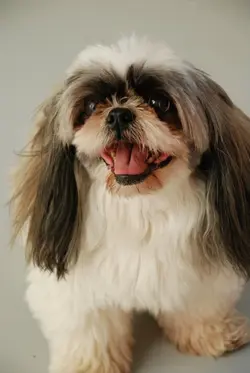 The staff at the Windsor Veterinary Clinic welcome you and your pets to our well-equipped facility. Our country location allows us to provide quality veterinary care in a friendly, comfortable environment.
New Patients Are Always Welcome!
The clinic is located on Route 32, convenient to Augusta, Waterville, and many surrounding communities. We invite you to come in to meet the staff and get to know us, and of course we appreciate your trust in us to care for your small animal family members.
We are happy to offer a number of resources that enable you to learn about how to take better care of your pets. Please feel free to browse our site, particularly the informational articles. The best veterinary care for animals is ongoing nutrition and problem prevention, so becoming knowledgeable about preventative pet care is essential to the ongoing success of your animal's health. If you have any questions, call (207) 445-2373 or email us and we'll promptly get back to you. Our office is very easy to get to -- and you can find directions on our Contact Us page! We also welcome you to subscribe to our newsletter, which is created especially for our clients.
Our emphasis is on providing high quality veterinary service to our clients and patients.
For the health and safety of your pets and family, we recommend monthly deworming for all pets.
Erika Matthies Praul, D.V.M
Darryl S. Praul, D.V.M
Windsor Veterinarian | Windsor Veterinary Clinic | (207) 445-2373
736 Ridge Road
Windsor, ME 04363
For after hours care, here is the contact information for the local emergency facilities:
** Portland Veterinary Emergency and Specialty Care (PVESC) 739 Warren Ave, Portland, ME 04103 207-878-3121 Hours: 24 hours
** Maine Veterinary Medical Center (MVMC) 1500 Technology Way, Scarborough, ME 04074 207-885-1290 Hours: 24 hours
** Animal Emergency Clinic of Mid-Maine 37 Strawberry Ave, Lewiston, ME 04240 207-777-1110 Hours: Tuesday, Wednesday, Friday 5pm-12am. Monday & Thursday 5pm-8am. Saturday & Sunday 24 hours
** Eastern Maine Emergency Veterinary 15 Dirigo Dr, Brewer, ME 04412 207-989-6267 Hours: Wednesday & Thursday 5:30-8am, Friday 5:30p-12am, Saturday & Sunday 24 hours, Monday & Tuesday Closed
** MidCoast Animal Emergency Clinic 191 Camden Rd, Warren, ME 04864 207-273-1100 Hours: Monday-Thursday 5:30pm-7:30am, Friday 5:30pm-12am, Saturday & Sunday 24 hours